Colm Mullen's short documentary Anima will screen in competition at this year's Guth Gafa International Documentary Film Festival.
Through conversations with scholars and health care professionals; Artist Marie Brett (E.gress) explores questions relating to death and care in contemporary Ireland. The conversations span medical, philosophical, folkloric and legal perspectives, offering an insight into the intimate and privileged moments of the artist/participant encounter.
Anima is based on Marie Brett's research project Whispers and was in collaboration with St Francis Hospice, Raheny, UCD School of Social Sciences and Law and The National Folklore Collection.
The film was funded through the 2016 artsandhealth.ie Documentation Bursary.
Anima will be screened in competition as part of the Short Lens Documentary programme on Monday 7th of August at 12pm in the Hangar Cinema Kells, Co. Meath.
This year, for the first time, Guth Gafa has introduced a short form Irish documentary competition to create a new platform for emerging filmmakers, who were invited to submit new work exploring themes in the area of human rights, social and environmental issues.
An international jury of three industry experts and/or filmmakers will choose the winning film which will be announced following the screening of the shortlisted films on Monday 7th August at 12pm in the Hangar Cinema.
Other titles in competition are:
Feats of Modest Valour – Mia Mullarkey, Alice McDowell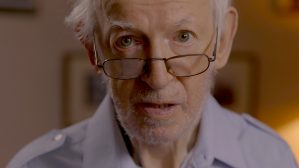 Feats of Modest Valour is a short documentary that intimately observes three people with Parkinson's disease, all longing for a remedy. Woven together with animation and personal accounts, the film offers a holistic insight into both the science and the emotional aspect of the disease.
Hum – Nathan Fagan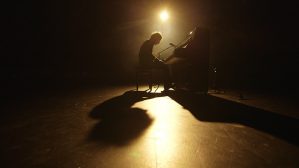 Diagnosed at 19 years old with schizoaffective disorder – which has been described as the 'unhappy marriage of bipolar and schizophrenia' – Kevin Nolan began writing music to regain some of the freedom he'd lost due to his illness. Hum is an intimate and music-fueled tour of Kevin's world.
Throwline – Mia Mullarkey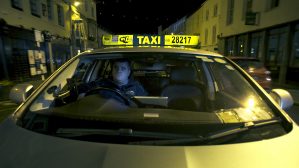 A group of taxi drivers in Kilkenny, Ireland, join together to form a suicide prevention group. Uniquely positioned to patrol the night, the drivers keep vigil over the city's streets and bridges and offer help to those who feel desperate.
The winner will receive mentorship on their next film project – from development to production, over the next 12 months, by filmmakers connected to the Guth Gafa.